My tuition-free online instructional program helps guide learners in all aspects of their development so they not only acquire the attributes necessary to fulfill their personal aspirations, but also contribute as vital members of their local, global and Christian communities. To realize this goal, I offer students compelling evidence for the existence of God while delivering comprehensive, academically rigorous content that both engages youngsters and encourages them to become self-motivated, competent, life-long learners.



Bringing knowledge to children and children to God

Online Ministry to the Christian Homeschool Community.

Mr. Will Duckworth

Executive Director

TrinityTutors Virtual Academy

I originally created TrinityTutors.com when I was unable to access curriculum materials that met my high standards of excellence without having to either pay for the privilege or register on some website with which I did not really wish to share my information. My ultimate goal is to make this the only website you need visit to secure rigorous, content rich educational resources that support traditional Judeo-Christian values and beliefs.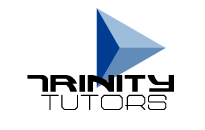 Custom Categories

To Be Determined

Product Type

Digital Download

Video

Bundle

Online Resource

Product Type

Featured

Active

Inactive

Primary Free Downloads

U.S. History & USA History in Brief